その他のジャンル
Wordleap: Guess The Word Game



 Google Play 更新日 : 2022/9/21

〈Android要件〉
 5.0 以上

〈インストール数〉
 1,000,000以上

〈バージョン〉
 1.129

〈提供元〉
 Matcha Sauce LLC

3.4




28,300人
Wordleap: Guess The Word Gameのプロモーション動画
プロモーション動画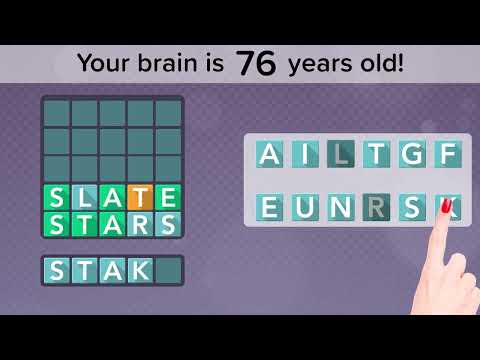 Wordleap: Guess The Word Gameのゲーム画面
ゲーム画面 
※クリックすると拡大し、ダブルクリックで閉じます。
Wordleap: Guess The Word Gameの説明
ゲームの説明
DOWNLOAD the best word games FREE!

Wordleap Word Puzzle Games is a one of a kind word game for Free for Word Nerds! Wordleap Unlimited starts as an easy word game and gets harder as you level up!

BECOME A WORD DETECTIVE WITH GUESS THE WORD GAMEPLAY!
- Select letters in the correct order to form the hidden word matches!
- Use the color of each letter block as a hint to find the right word!
- Fill in every word block jumble! Earn bonus coins when you complete a chapter!
Wordleap: Guess The Word Gameの評価数とランキング順位の推移
評価数とランキング順位の推移
Wordleap: Guess The Word Gameの評判
ゲームの評判
これだ!って単語がサービスアンサーだったり、ちょっと単語の基準がわかりません。アメリカ住んでいたのに、このゲームはちょっと納得いかないかも…

投稿者:Googleユーザー