カード/ボードゲーム
5月30日に更新!
Chess Universe : Online Chess



 Google Play 更新日 : 2023/5/30

〈Android要件〉
 5.0 以上

〈インストール数〉
 5,000,000以上

〈バージョン〉
 1.18.2

〈提供元〉
 Tilting Point

3.9




56,100人
Chess Universe : Online Chessのプロモーション動画
プロモーション動画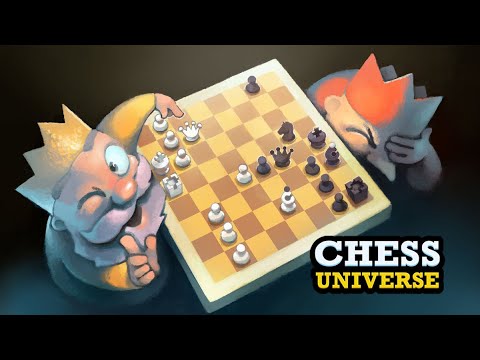 Chess Universe : Online Chessのゲーム画面
ゲーム画面 
※クリックすると拡大し、ダブルクリックで閉じます。
Chess Universe : Online Chessの説明
ゲームの説明
Want to play and learn chess for free? Chess Universe is the #1 place for learning and playing chess. Here you can enjoy free unlimited chess games online and offline.

Play chess online with your friends or compete against leaderboard champions. Learn chess free with the best tools. Develop tactics, strategy, memory, and logical thinking. The new chess world is created for you.

With our new chess app Chess Universe - Online Chess you can improve your skills from beginner to master. Analyze your matches and take your chess games skills to the next level. Learn chess while solving chess puzzles designed by chess Grandmasters and chess trainers.
Chess Universe : Online Chessの評価数とランキング順位の推移
評価数とランキング順位の推移
Chess Universe : Online Chessの評判
ゲームの評判
increment is needed. I can't find increment in update. Anyway chesscom is enough. インターフェースは悪い。駒の動きはchesscomのアブリを勉強してほしい。 わざわざ、煽り機能を入れる頭も、おかしいといわざるを得ない。

投稿者:三阪晋

こういうユーザーフレンドリーなチェスゲームを長年待っていました。

投稿者:誠長伊藤

ありがとうございます

投稿者:Nico Ferdinand